Each of these locals are excited to join US on a tour!
Check for their availability through the
Born and raised in Portland, Jillian is what's known as a Unicorn to transplants due to how rare it is to find people originally from the city. She has an intimate understanding of Portland's checkered history, how the community has progressed the last three decades, and what the culture is shaping up to be.
Jillian is a zealous advocate for equity within several communities. Her campaigns include field organizing ballot measures, housing homeless women, and preserving the well-being of her colleagues through leading their union.
Jillian is an animal enthusiast, having sworn off meat since the age of four. She will request to pet every dog that so much as enters her field of vision.
With Jillian, expect to see Portland's community values, sustainable practices, and fight for the disenfranchised embodied in one person.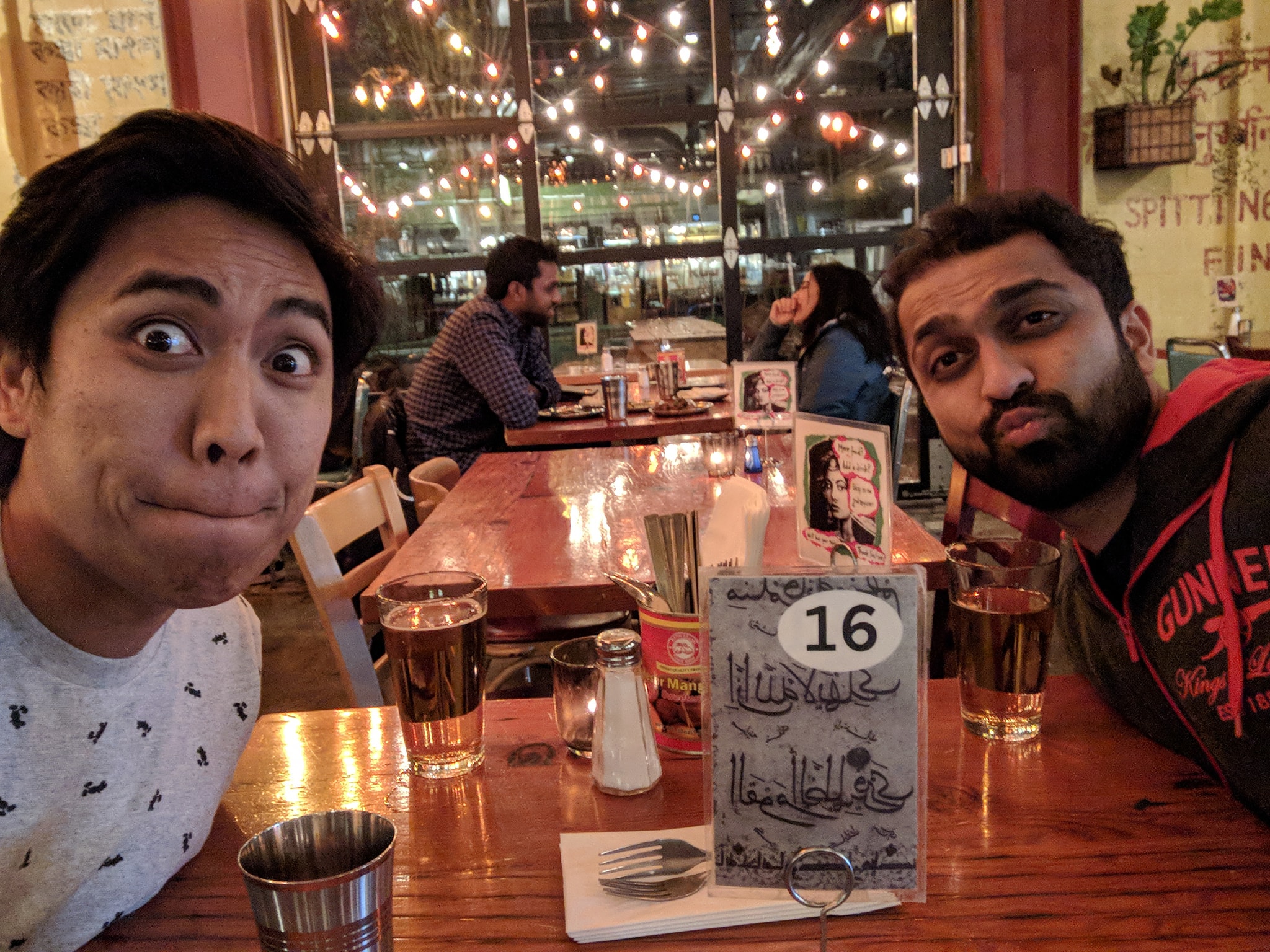 Shahid is a self-identified Gooner, which is a die-hard fan of the Arsenal Football Club. He can be found shouting dozens of his team's anthems on quiet crosswalks during game day.

An avid motorcyclist, Shahid regularly tours the city's winding forest roads during good weather. He has a miniature Ducati Panigale 959 on his bookshelf and an actual Ducati Monster 821 in his garage.

Shahid regards what he consumes as sacred, and as a result, puts extra care toward how things taste. He refuses to use pepper that he didn't grind himself.

With Shahid, expect refined guidance on which craft brews to sample during your stay in Portland.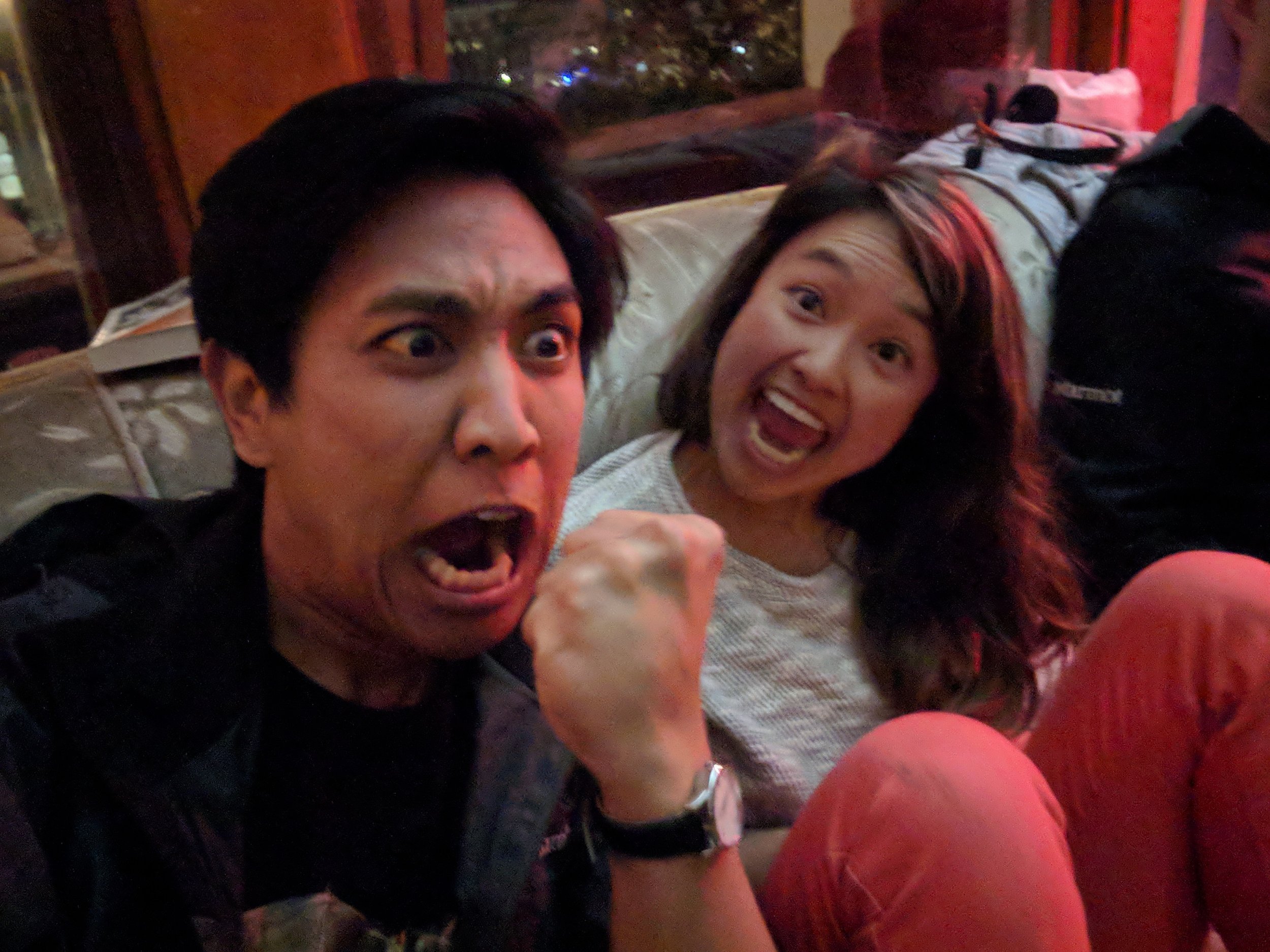 Diane prioritizes being in tune with nature. An avid rock climber, she has summited several of Oregon's mountains as well as Thailand's ocean cliffs.
Diane's energy is fizzy soda, bubbling over with excitement. Though once her sugar rush crashes, she can be found sleeping in the corner, having found a way to sneak off undetected.
Conscious of people's needs, Diane's policy is sharing possessions which aren't critical to her. When she has food, everyone has food.
With Diane, expect an effervescent listener to share your good news with.
Shauntel is the unofficial historian of the small suburban community of Gladstone, just south of Portland. She's in touch with the area's landmarks and their significance dating back to the 1800s.
Shauntel introduced me to the oldest living native of Gladstone, a World War II veteran who's regularly featured at the front of town parades.
Shauntel relaxes with wholesome niceties, able to show visitors to specialty Bavarian cream donuts and malt milkshakes.
With Shauntel, expect a cozy sit-down with stories of her Pacific Northwest upbringing as well as the surrounding area's modernization from farm lands.
Emma specializes in putting Edgelords in their place, who are people who say offensive things just to get a reaction from others.
Emma tends toward shaping their evening plans based on what they find at the local Goodwill. They are a magic charm at finding highly sought after VHS films.
Emma's policy is anti-establishment, and people should have sense on their own not to be dickheads to others.
With Emma, expect to grab drinks at a high in character, low in cost dive bar anywhere in the city.
Shawn is the co-founder of Murderboat Productions, an agency that specializes in organizing events. Their last festival, Bananas in Space, was a dual themed night where all guests wore banana costumes and all decor was galactic.
Shawn takes on projects which yield a spectacle, his latest creation having been a murder mystery party where he'd written story lines for 15 people.
Shawn tends to invite people on one wheel rides, the next evolution of skate boarding. He has three altogether, and prefers to cruise through park paths.
With Shawn, expect advice on how to sequence a start-up business plan along with an invitation to the bizarre.